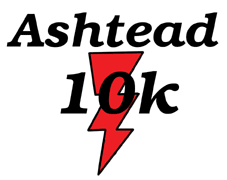 ---
How to get there
Ashtead Station: KT21 2DR
The start of the race is at Woodfield, directly adjacent to Ashtead British Rail station, Ashtead. It literally takes 2 minutes to walk from the station platform to the start of the race.
If at all possible, you should consider coming by train. Victoria and Waterloo are the easiest London stations to travel from: Trains for Ashtead also pass through Clapham Junction and Sutton. Travel time from Victoria is 40 minutes on a fast train, and around 1 hour on a slow train. Check for engineering works!
---
If you have to drive, you will be able to park in the station car park - but there is a charge (pay and display).
How to get there: driving instructions.
Via the M25: Get off at Junction 9, and follow signs for Epsom. You will pass over the M25, and within 1 mile you will enter Ashtead. After the first set of traffic lights, turn left into Woodfield Lane. Go over the speed bumps until you reach a mini roundabout: go straight over. At the next roundabout (next to the 'Volkspeed' garage), you go straight on (you will see the level crossing in front of you, about 300m ahead). DO NOT GO OVER THE LEVEL CROSSING. Before you get to the level crossing, turn left, and park in the station car park.
If you are coming southwest along the A24, pass through Epsom, and then, after haing passed through a wooded area and going down a longish hill into Ashtead, turn right into Craddocks Avenue. After you go past the shops, you will need to make a 'U' turn around the roundabout, and then take the first left hand turn, to head down towards the level crossing (as described above).
If you are coming up the A24, go over the M25 as described above.
---